The Disney cartoon paper Exhibition floor display stands,Vibrant colors and high quality materials, fully show your product upscale.Use Material 350G powder ash +K3 high strength (corrugated paper) and size can be customed .
Printing 4C offset printing
Surface treatment of photoresist, dumb glue, UV, polishing, light oil, etc.
Accessories plastic hook, S hook, skid plate, paper card board...
Packing packing (a set of one box, multiple sets of a box, flat with a batched plate); semi - stereoscopic packaging; stereoscopic packaging
The features are tailored, light and environmentally friendly
New products are listed, brand publicity, festival promotion, business super display, product display and so on
Sample time 2-3 working days
Big time 12-15 working days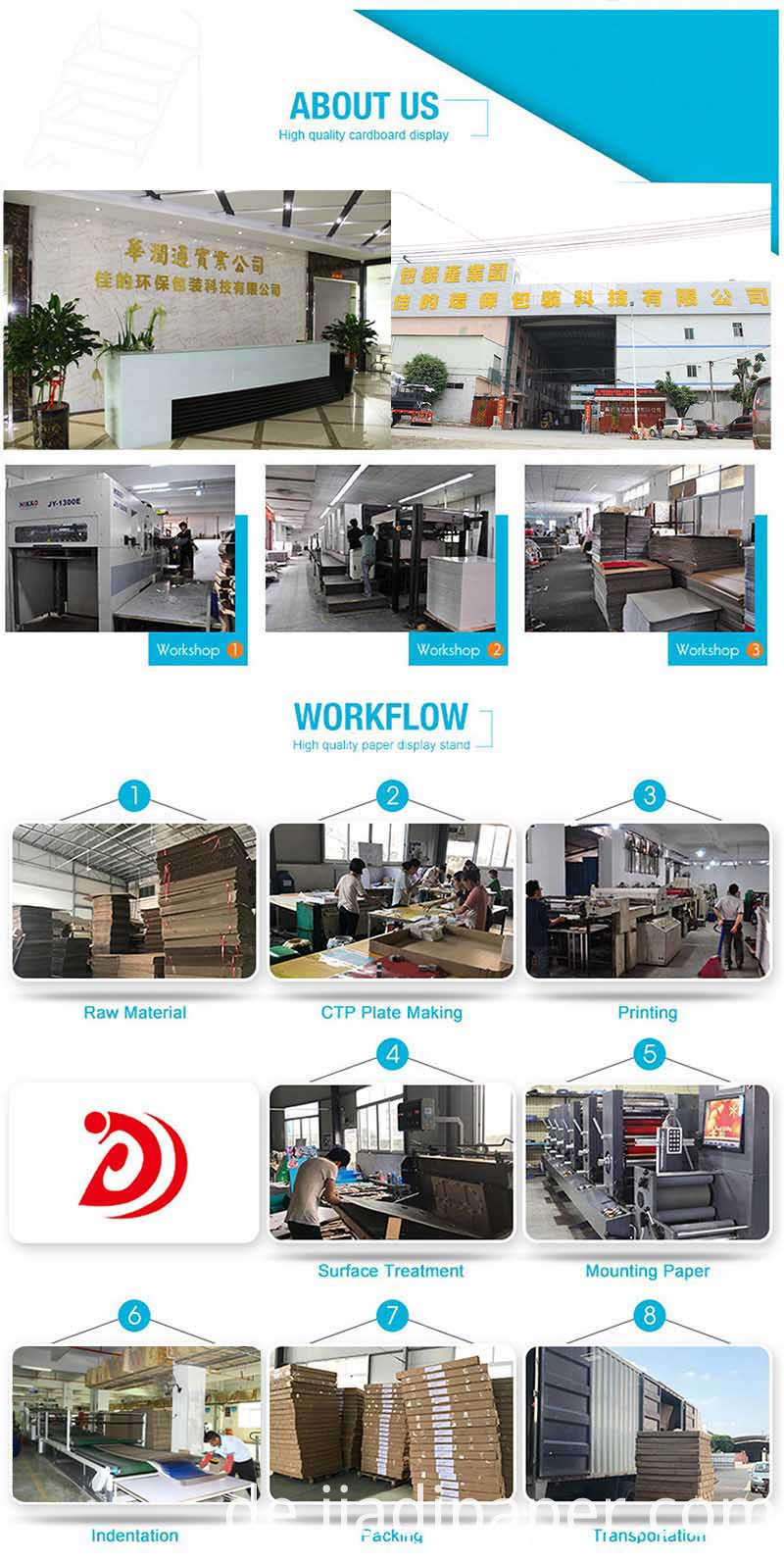 How to choose better display shelf printing suppliers
1, whether the product structure can be designed independently.
2, is it a real paper display stand printing manufacturer? It has a full range of equipment, such as sample machine / printing press, surface treatment machine, automatic paper mounting machine and beer machine.
3. Whether the reinforced corrugated board is used.
The advantages of the printed board display frame
1. Control of custom design and production structure
2, recycling, environmental protection, stable performance
3. Compelling design, good quality and competitive price
4, easy to fold, save space and low transportation cost
5. Can provide all sizes and styles and quantities
6. Complete installation and assembly drawings can be provided
We provide the best service for the paper display rack
1. Provide effective advice, ideas, and ensure retail display acceptance strategies
2, years of practical experience, innovative design and direction
3, fast feedback: the program will return within 8 hours, offer the price within 24 hours, 2-3 days after the sample is completed, and batch production for 12-15 days
4., provide one-stop service: provide scheme > effect chart > design mold cutter > proofing > directly print out CTP> printing > surface treatment > mounting pit > beer forming > sticky box > Packing > storage > loading to serve the designated place.
5, strict management and high standard quality control
6, our service will not stop, you need us when you need us
We will be the most assured and satisfied partner of you, because we will provide you with the most reasonable price, the highest quality and the most timely delivery. Look forward to your joining.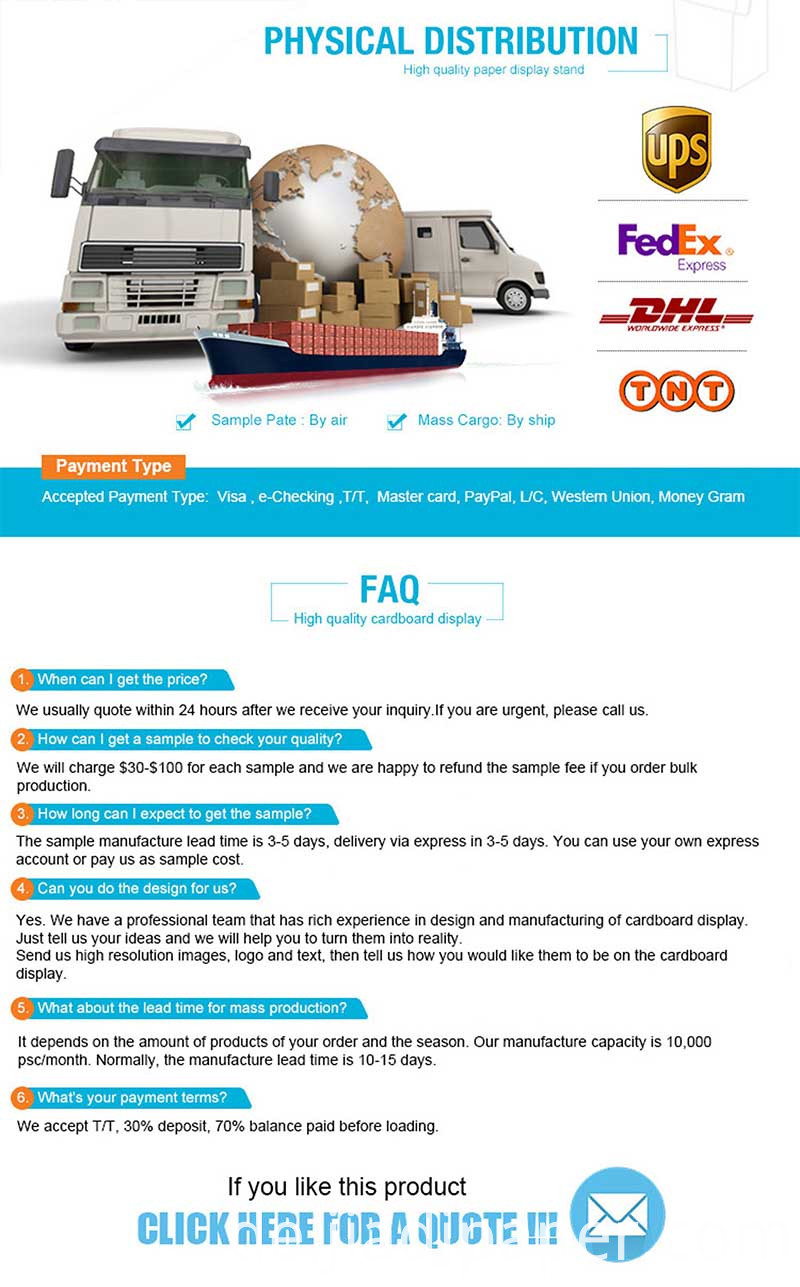 Produktgruppe : Ständer anzeigen > Bodenständer